MUJI GALAPAGOS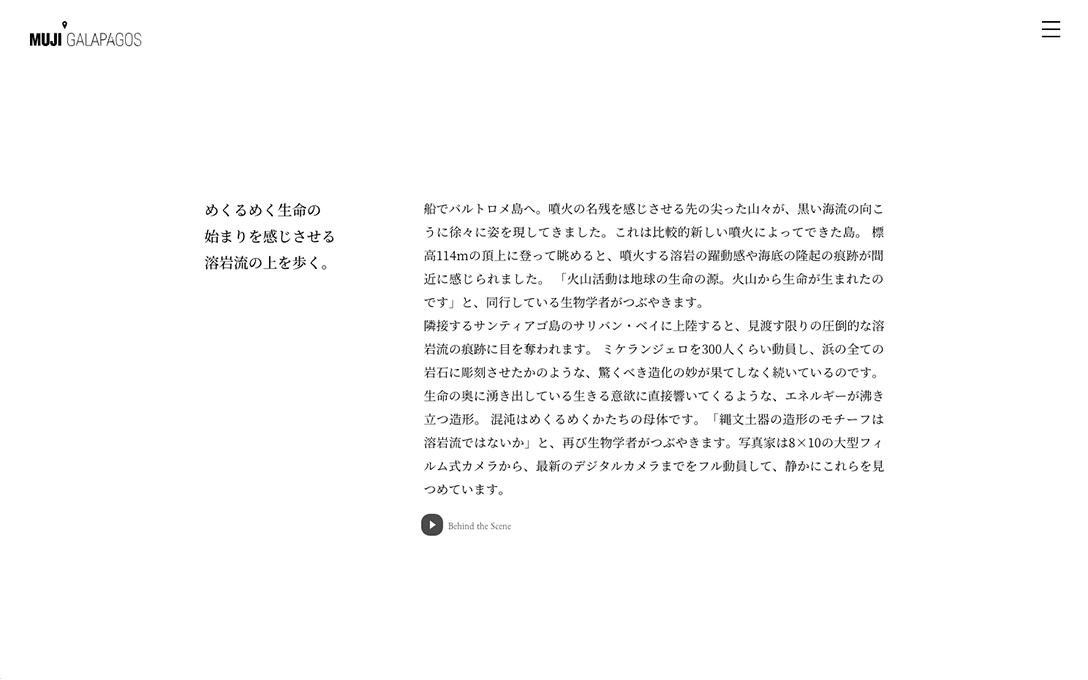 MUJI GALAPAGOS is a website that records Muji's trip to the Galápagos Islands.
We handled the communication design for the entire project.
The website displays photos in a simple fashion while also using animation to present the journey in an easy to understand manner.
| | |
| --- | --- |
| Client | Ryohin Keikaku Co., Ltd. |
| Art Director | Hara Kenya |
| Designer | Hara Kenya,Inoue Yukie,Kato Ryosuke |
| Photographer | Ueda Yoshihiko* |
| Copywriter | Hara Kenya,Nagase Kyoko,Hara Mariko |
| Web | Takahashi Daisuke*,Osanai Karin*,Fukuda Ryosuke*,Saito Hiroyuki |
| Movie | Fukao Taiki |
2017
*:Non-NDC staff
Book Design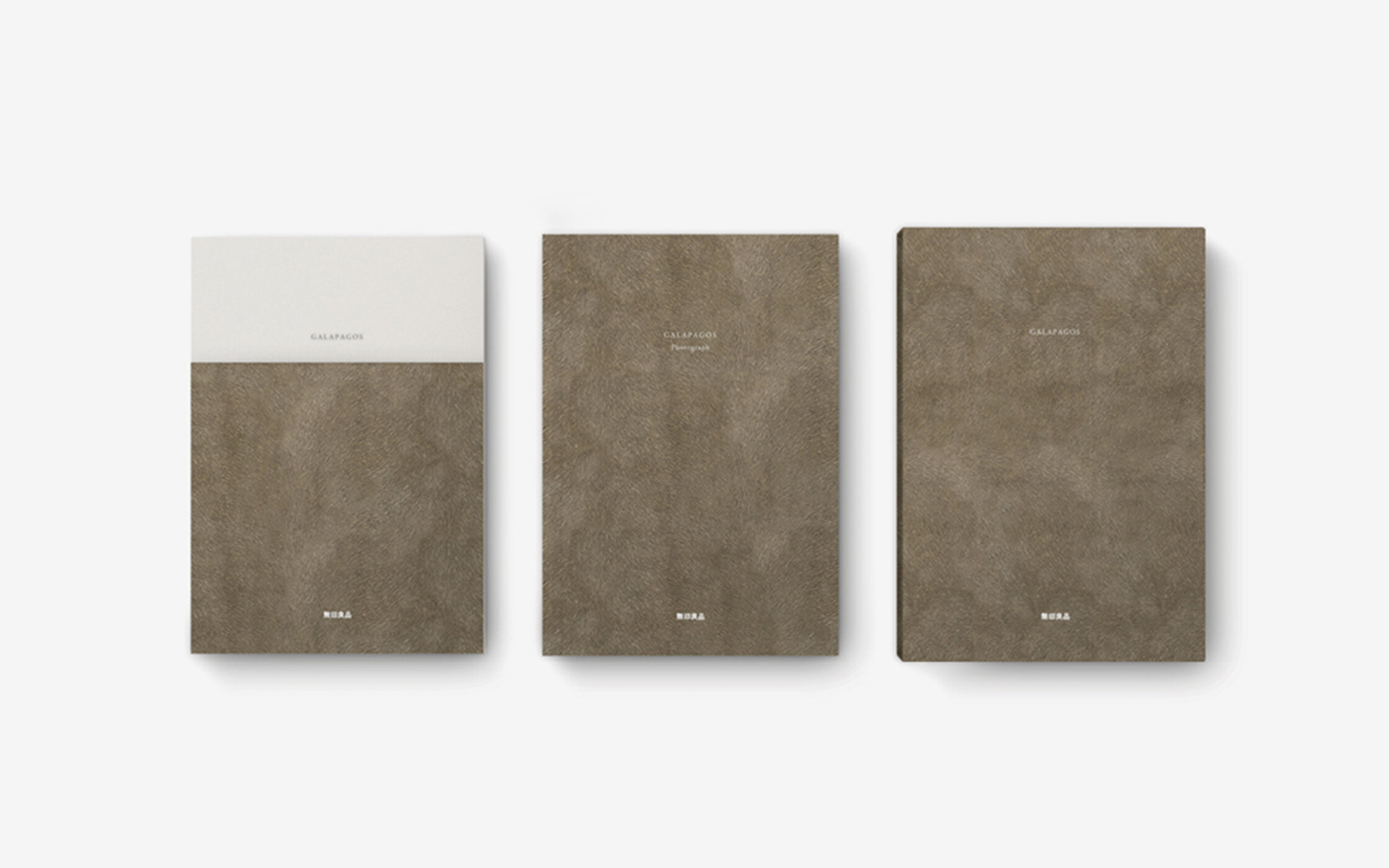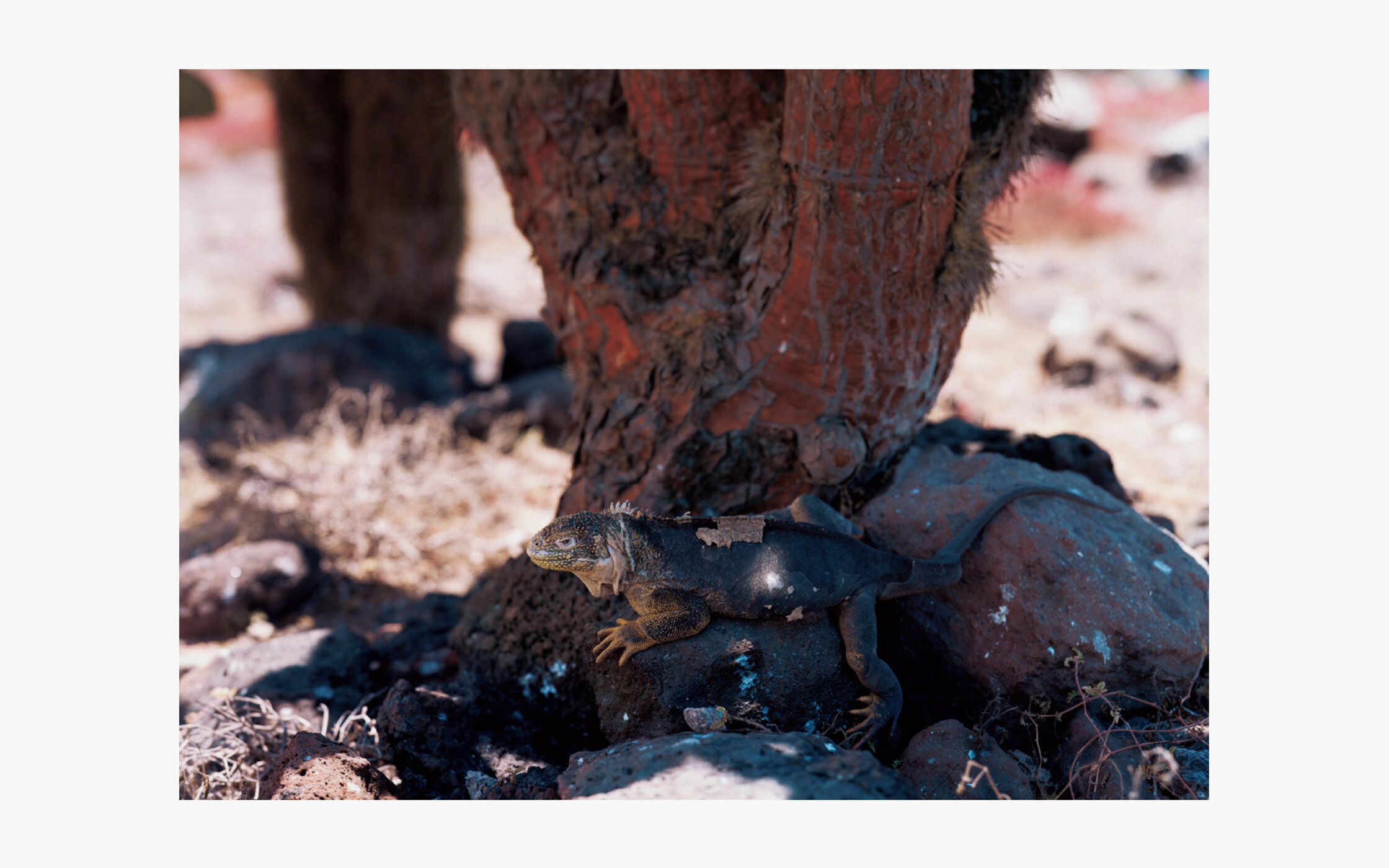 MUJI traveled to the Galapagos Islands. This set of two books was created to record the process and to share it widely. It consists of a textbook that records the routes explored, diaries, the tripartite discussions that took place in the field, contributed articles, and so on, as well as a collection of photos capturing the environments and life found on the Galapagos Islands.
| | |
| --- | --- |
| Client | Ryohin Keikaku Co., Ltd. |
| Art Director | Hara Kenya |
| Photographer | Ueda Yoshihiko |
| Designer | Hara Kenya,Inoue Yukie,Kato Ryosuke,Kajiwara Megumi |
| Iillustrator | Mizutani Yoshitaka* |
*:Non-NDC staff