C-HR
Catalog/Editing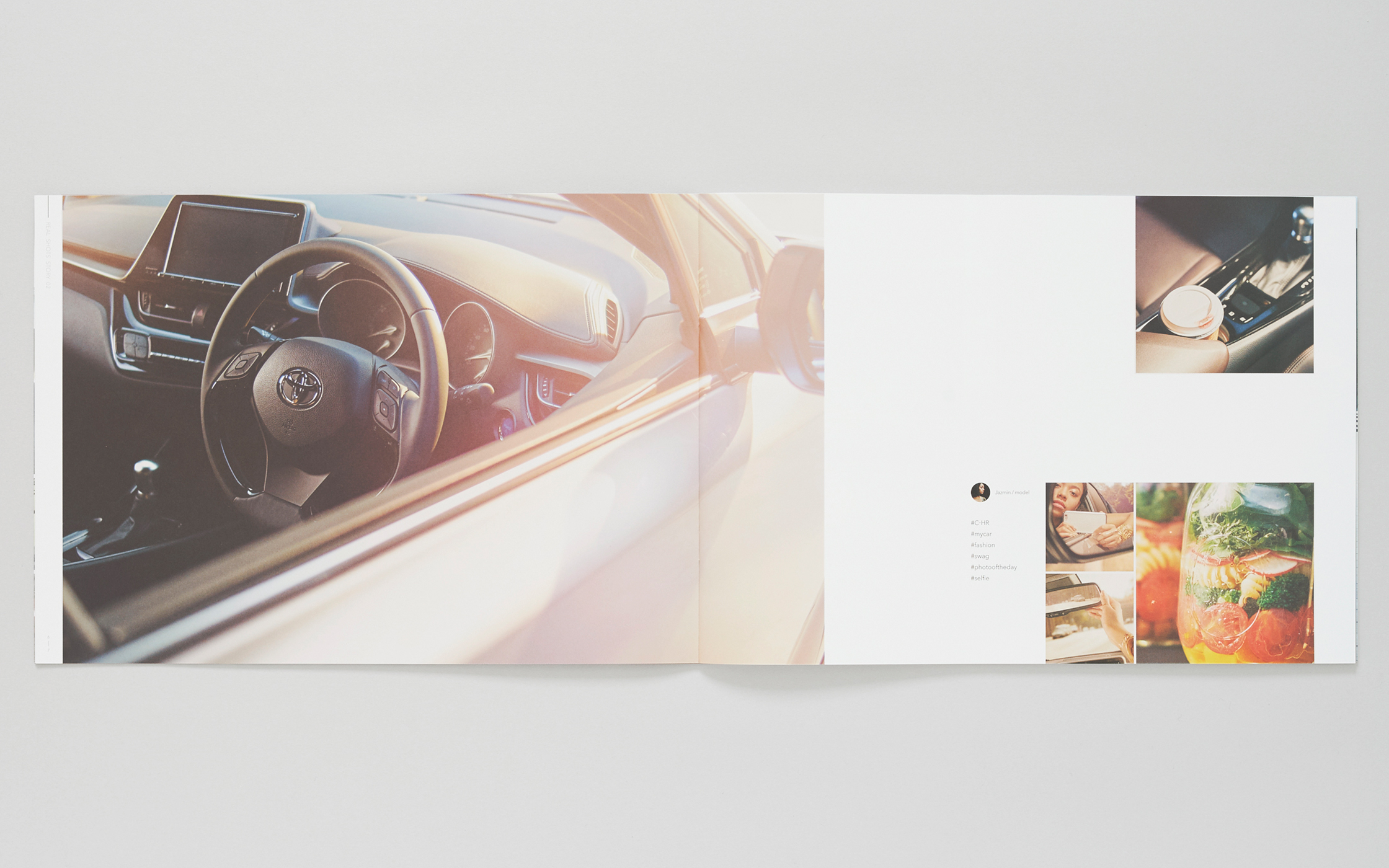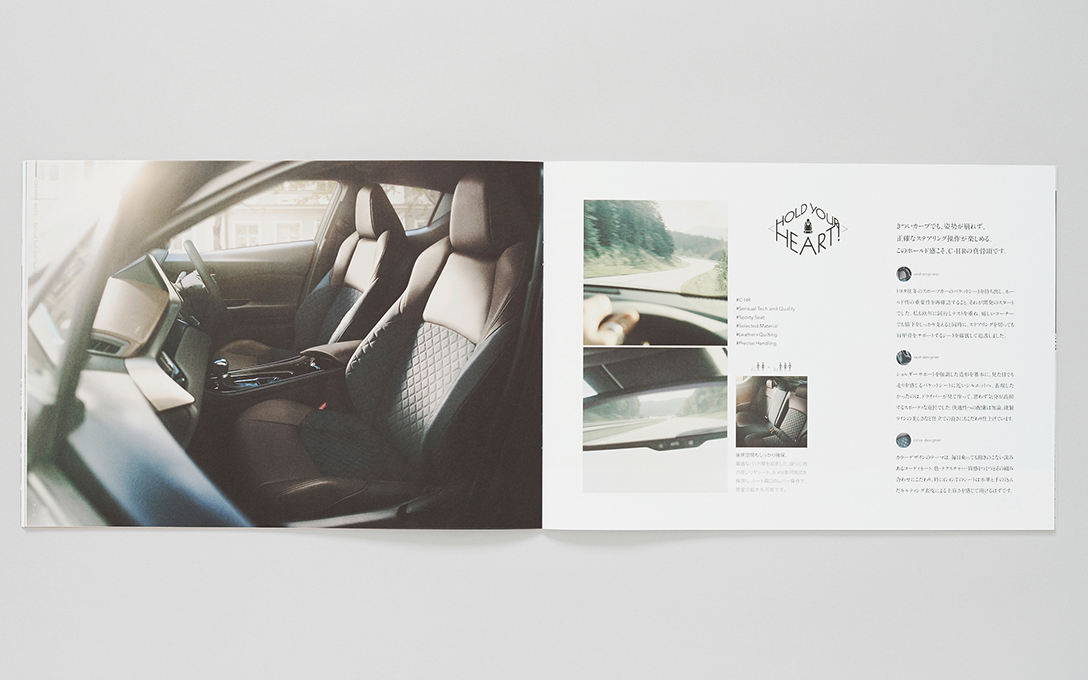 This catalog for the C-HR global strategic SUV from Toyota aimed to present real-world photographs and copy that can resonate with modern consumers, and was created utilizing the world view of Instagram. The scenery is from Germany and the car was shot in a studio. So we created 3D CG from 360° photographs of local scenes and used it to present the car in order to avoid any unnatural feel when the two were combined.
| | |
| --- | --- |
| Client | Toyota Motor Corporation |
| Art Director | Yamamoto Tomoko |
| Designers | Yamamoto Tomoko, Iwamoto Daisuke |
| Copywriter | Korekata Norimitsu |
| Photographers | Yanagi Shinobu, Okaniwa Riko, Morisaki Kenichi* |
| Image Editor | Irie Yoshihiro |
| Producer | Yokokawa Yuki |
2016
*:Non-NDC staff
Movie
This entirely CG movie presents the customizing parts for the Toyota C-HR. The part shapes and installation locations are shown clearly in 3D, and an emotional appeal is made with driving scenes that illustrate the unique character that results from customization.
We created a total of five movies, each appealing to a different style with a different view of the world.
| | |
| --- | --- |
| Client | Toyota Motor Corporation |
| Creative Director | Sasaki Wataru |
| Art Director | Mizuno Sayuri |
| Copywriter | Nakamura Akinori |
| CG Director | Saito Yuki |
| CG Chief Designer | Ogino Akifumi |
| CG Designer | Yamagami Makoto, Akihiro Terada, Hase Tomoaki, Katsumata Takuya, Minabe Jiro |
| Production Manager | Nakashima Tomohiko |
| Producer | Muto Naoki |
2016