Camry Catalog
Catalog/Editing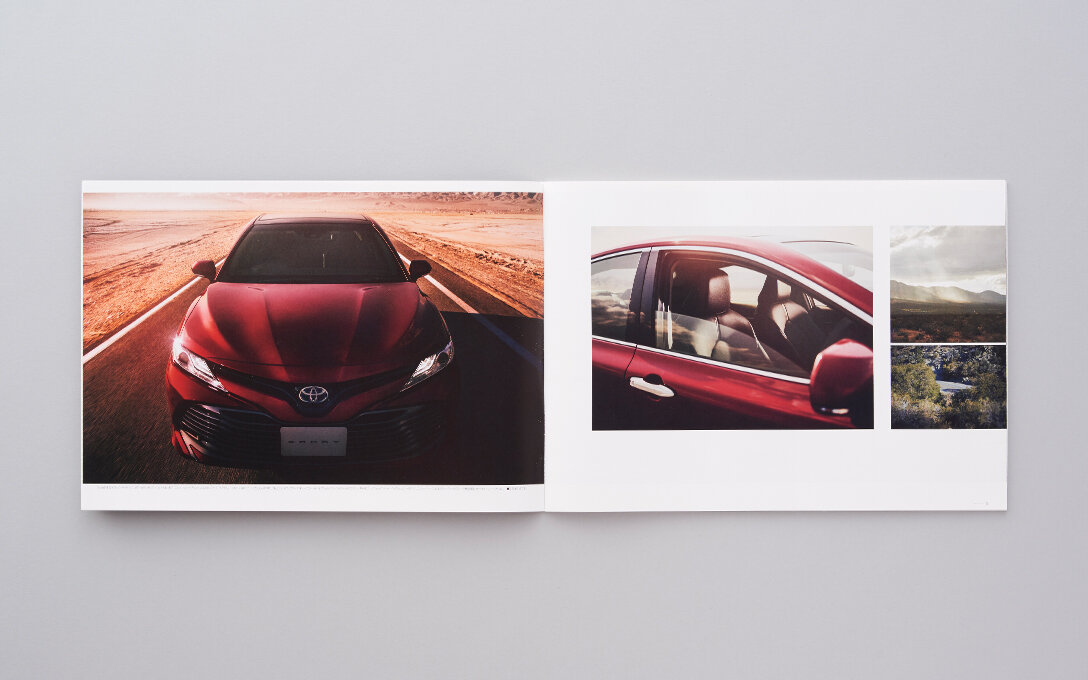 This is the catalog for the new-model Toyota Camry. Based on the concept of "a car that feels good to the sixth sense",
it expresses a sensory experience that cannot be described in numbers. It approaches the car not as a simple product
but rather as an experience, The catalog is a photographic expression that reproduces the love-at-first-sight feeling
when you saw that special person walking down the street.
| | |
| --- | --- |
| Client | Toyota Motor Corporation |
| Art Director | Ito Keisuke |
| Designer | Ito Keisuke |
| Copywriter | Nakamura Akinori |
| Photographer | Yanagi Shinobu, Katano Motoaki, Iwasaki Kei |
| Image Editor | Fukaya Sei, Suzuki Hiroyuki, Tanaka Hideo, Takahashi Shuichi |
| CGI | Yamaguchi Takeshi, Minabe Jiro, Tai Kiichi, Fujita Kenichi |
| Producer | Kawashima Satoshi |
2017