Toyama Prefectural Museum of Art and Design VI Signage Planning
Signage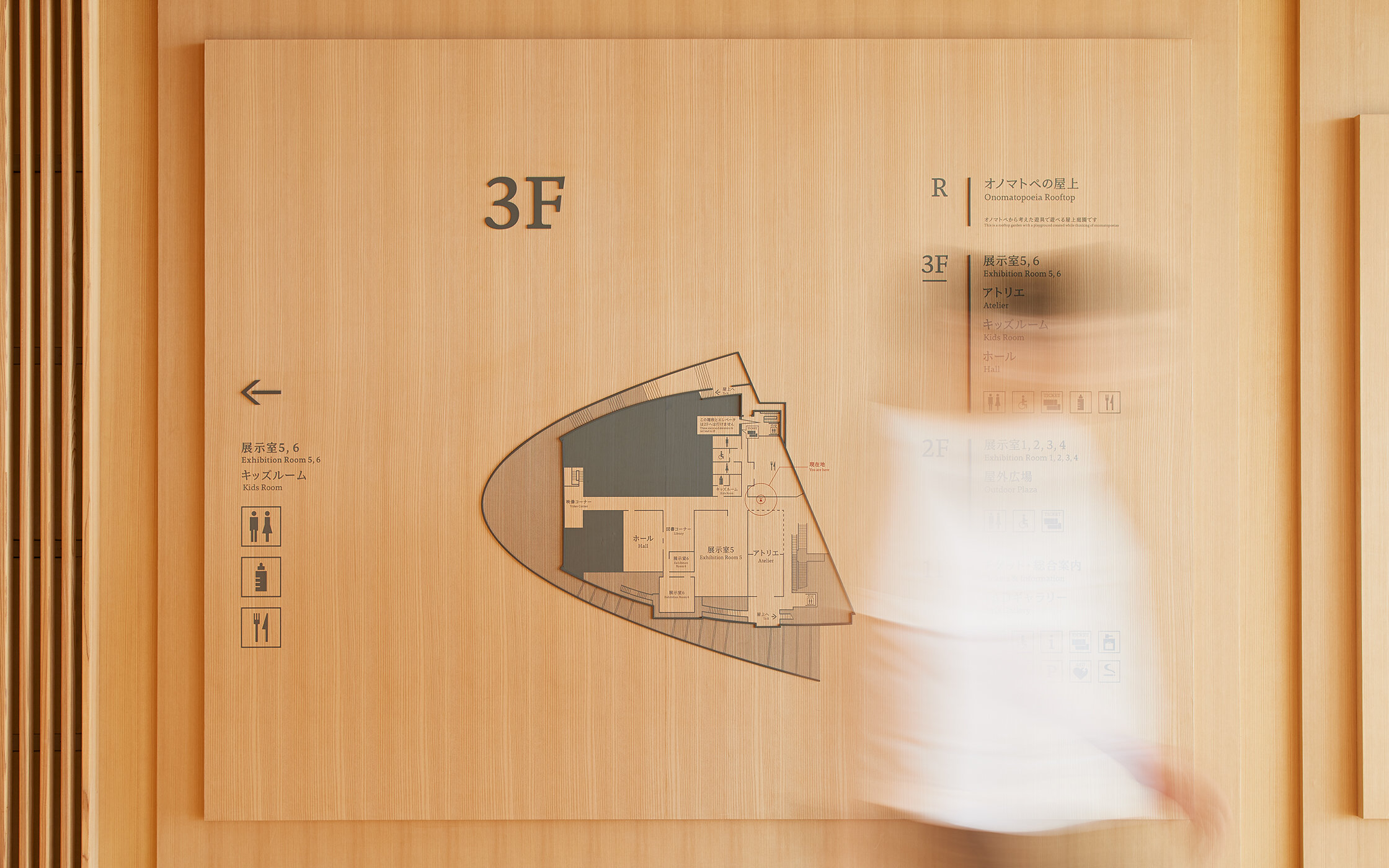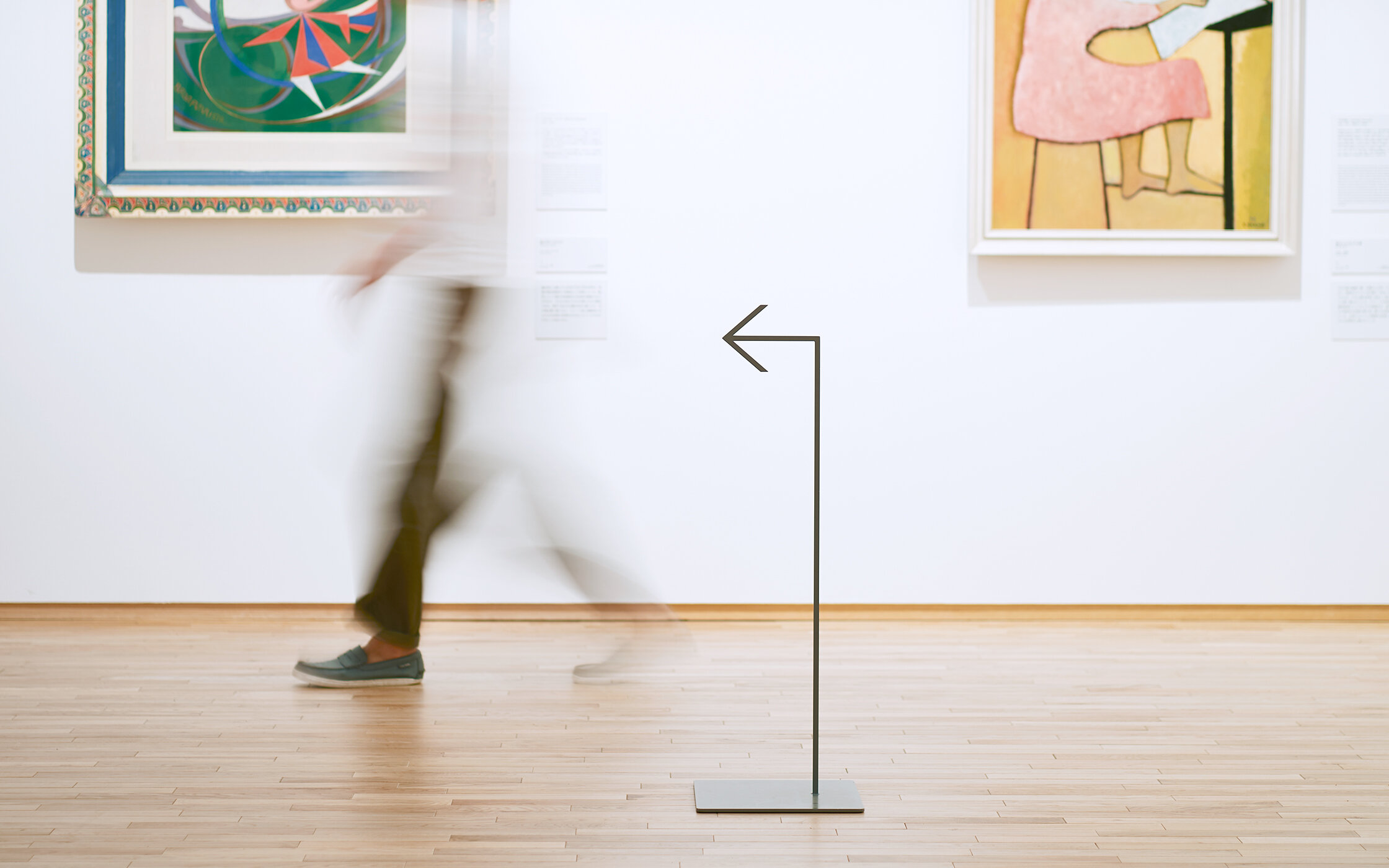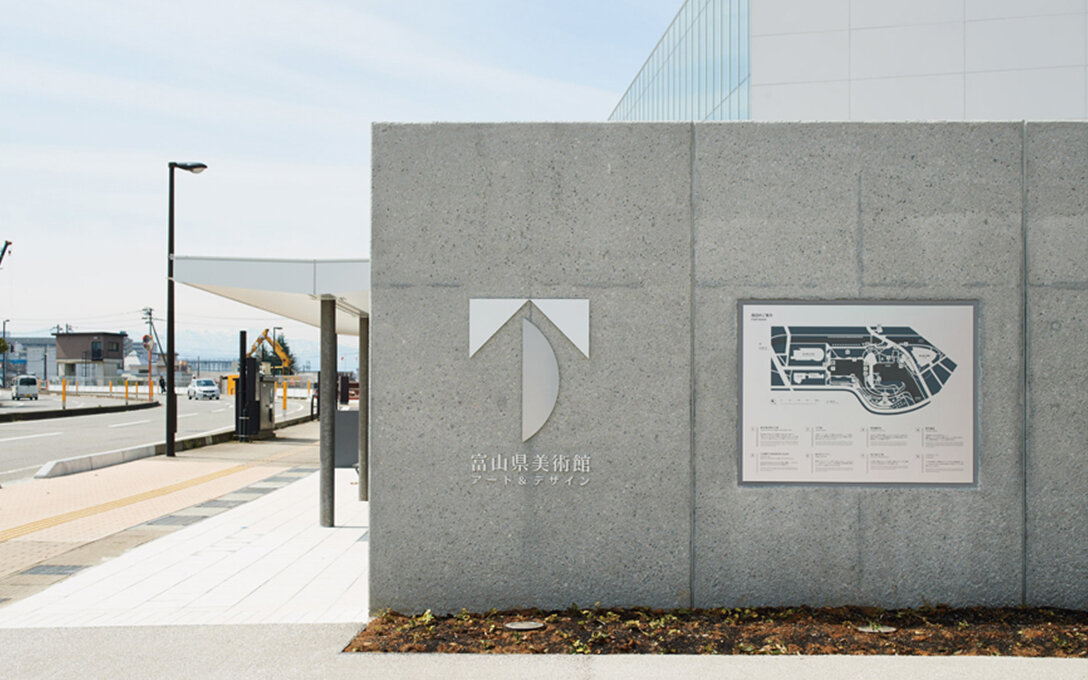 By designing planar printing so as to make use of the textures found in the architecture and adding three-dimensional accents here and there, these signs attract attention naturally while looking sophisticated and friendly in the space.
With concepts of nature, clarity, and refinement, we worked to make these signs into great architectural details.
By changing the surface treatment of the aluminum, the museum name sign recalls the tones of the original logo.
| | |
| --- | --- |
| Client | Toyama Prefecture |
| Creative Director | Nagai Kazumasa |
| Art Director | Irobe Yoshiaki |
| Designer | Matsuda Sayoko |
| Producer | Hayasaka Yasuo |
2017
VI/Experience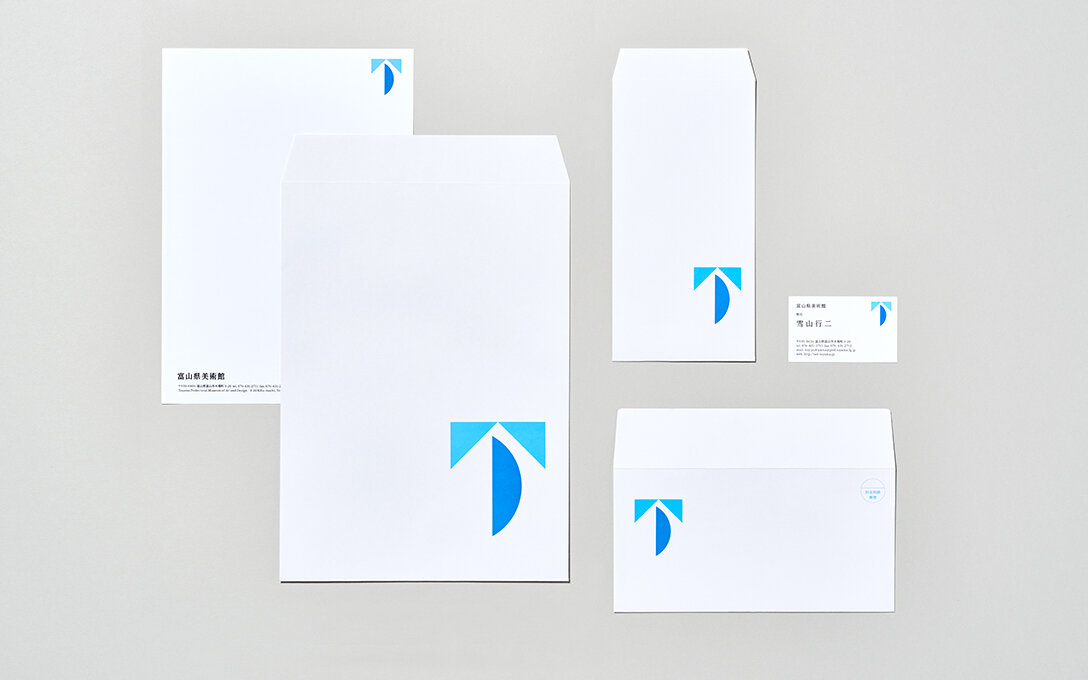 This logo by Kazumasa Nagai is made up overall by the letter T from Toyama but also is composed of the letter A from art and letter D from design.
It signifies Mount Tateyama, white in the clear blue sky, and the rich deep blue of Toyama Bay.
With graphic tools, we utilized the vivid blue colors and geometric shapes found in the logo to develop a dynamic visual identity.
We made use of the dignified atmosphere found in the logo.
| | |
| --- | --- |
| Client | Toyama Prefecture |
| Art Director, Designer | Nagai Kazumasa |
| Designer (Application, tool) | Irobe Yoshiaki,Matsuda Sayoko |
| Producer | Hayasaka Yasuo |
2017
Exhibition/Space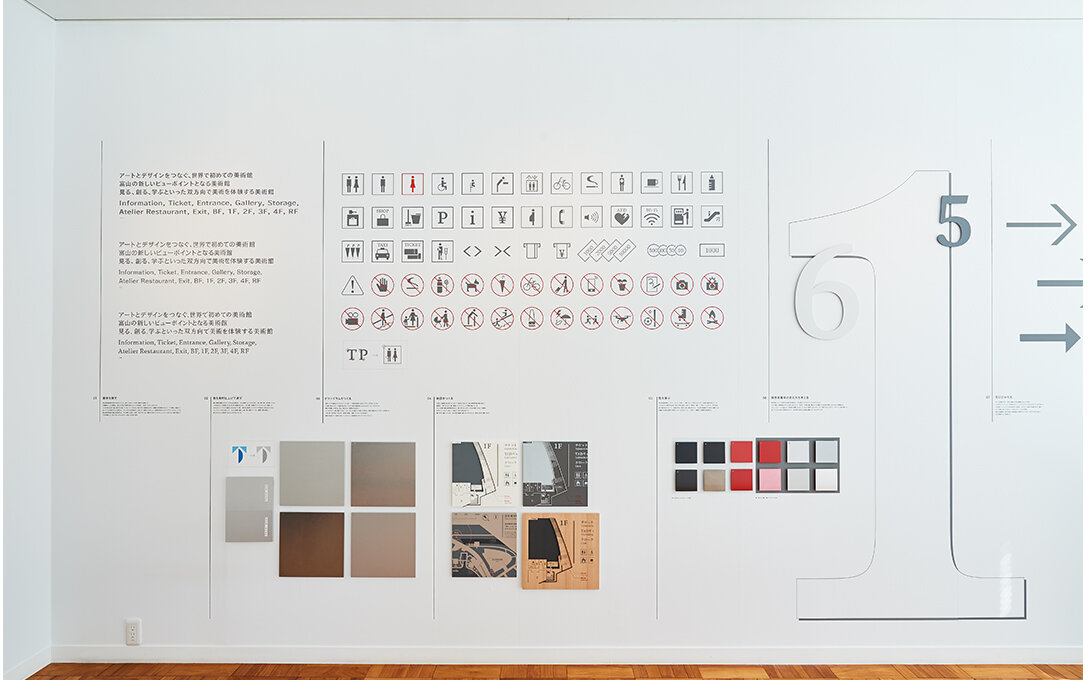 This is an exhibition introducing the process behind the development and making of the signage designs (= markers and arrows) at the Toyama Prefectural Museum of Art & Design, handled by the IROBE DESIGN INSTITUTE, NIPPON DESIGN CENTER INC.
This exhibition was planned and constructed to be easy to understand,
substituting technical terms used in signage design and visual communication that are generally difficult to understand for the average person for generic words such as "marker" and "arrow."
| | |
| --- | --- |
| Client | D&DEPARTMENT TOYAMA |
| Art Director | Irobe Yoshiaki |
| Designer | Matsuda Sayoko |
| Copywriter | Kawahara Ryoko |
| Producer | Hayasaka Yasuo |
2017