THE HENSHIN
No matter the era, Kamen Rider transformation belts continue to mesmerize children. The COMPLETE SELECTION MODIFICATION Series was released as serious toys for adults, bringing the world of Kamen Rider to real life. We worked on naming and created logos, key visuals, and frames used on web pages ahead of the first exhibition event.
©Ishimori Production Inc./Toei Company Ltd.
| | |
| --- | --- |
| Client | Bandai Co., Ltd. |
| Art Director | Iwamoto Daisuke |
| Copywriter | Akiyama Tomokazu |
| Web Desginer | Yokoto Yasuto |
| Producer | Imai Shogo, Sone Yoshie |
Movie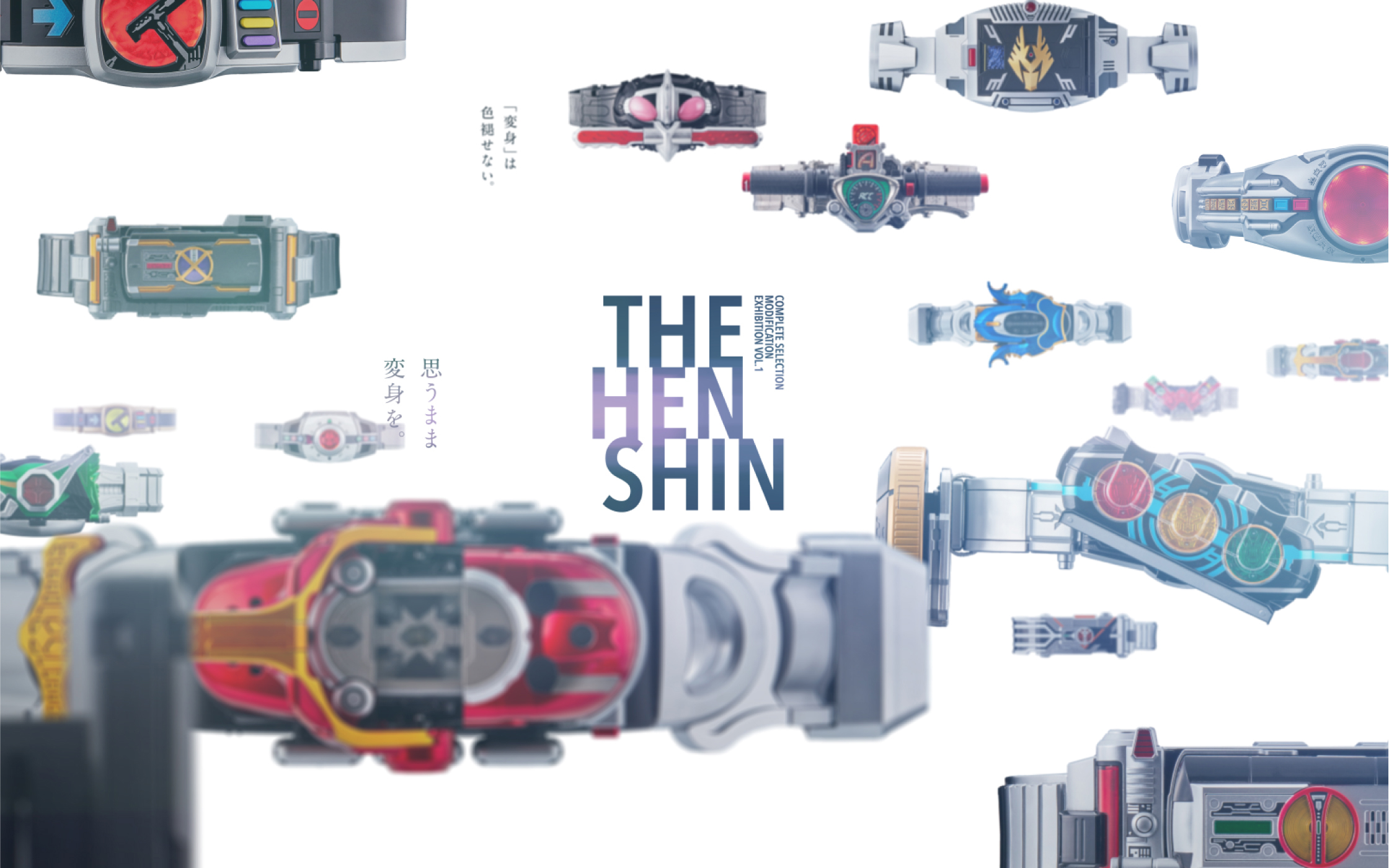 We produced a video for online commercials and large outdoor screens in order to make the first COMPLETE SELECTION MODIFICATION Series exhibition event, THE HENSHIN COMPLETE SELECTION MODIFICATION EXHIBITION VOL.1, even more exciting. Our focus was on raising the expectations of users by effectively scattering the fervent phrases and transformation sounds used in the transformation belts.
©Ishimori Production Inc./Toei Company Ltd.
| | |
| --- | --- |
| Client | Bandai Co., Ltd. |
| Movie Director | Sasaki Wataru |
| Copywriter | Akiyama Tomokazu |
| Art Director | Iwamoto Daisuke |
| Producer | Imai Shogo, Sone Yoshie |
2019