dear mayuko
Package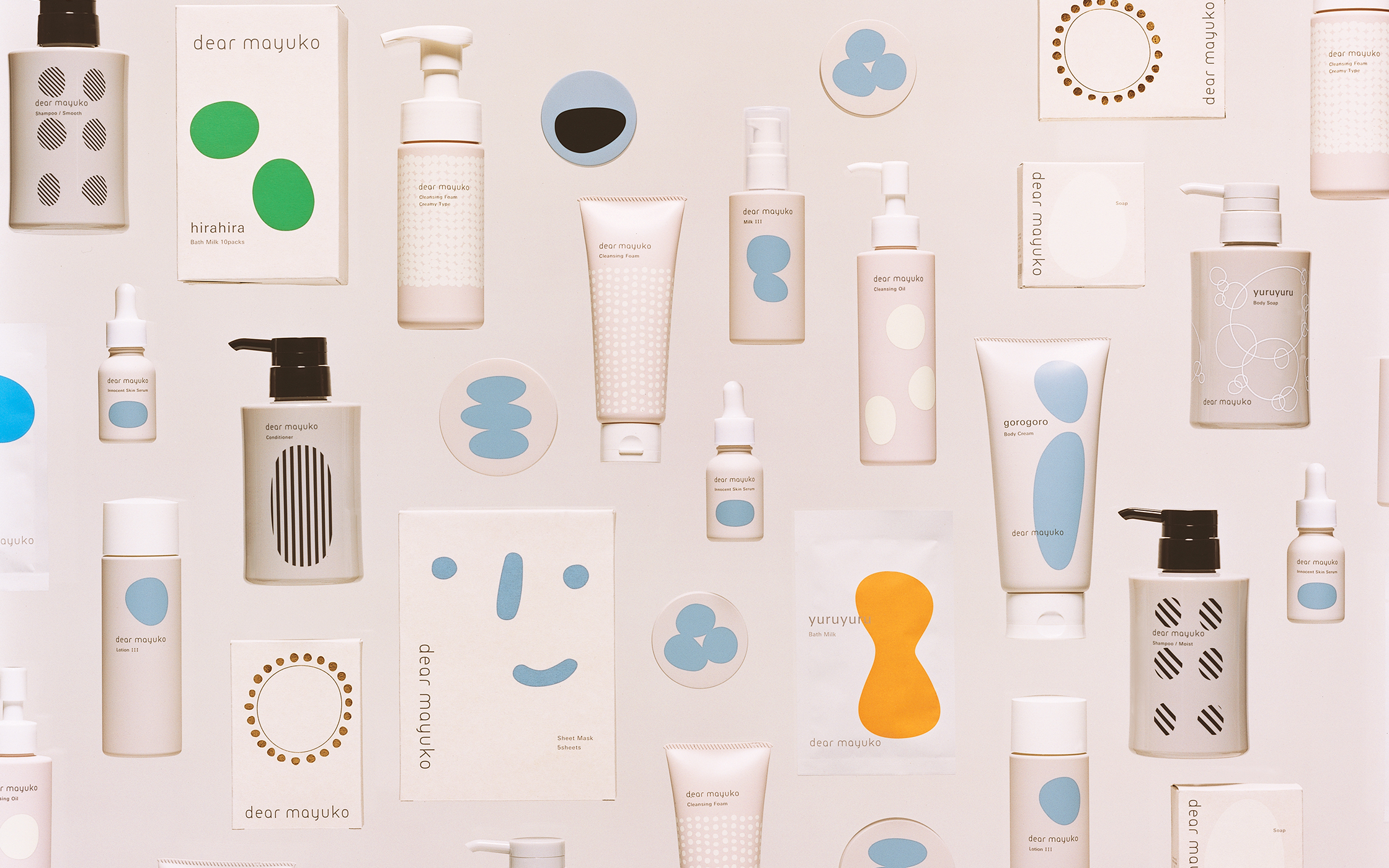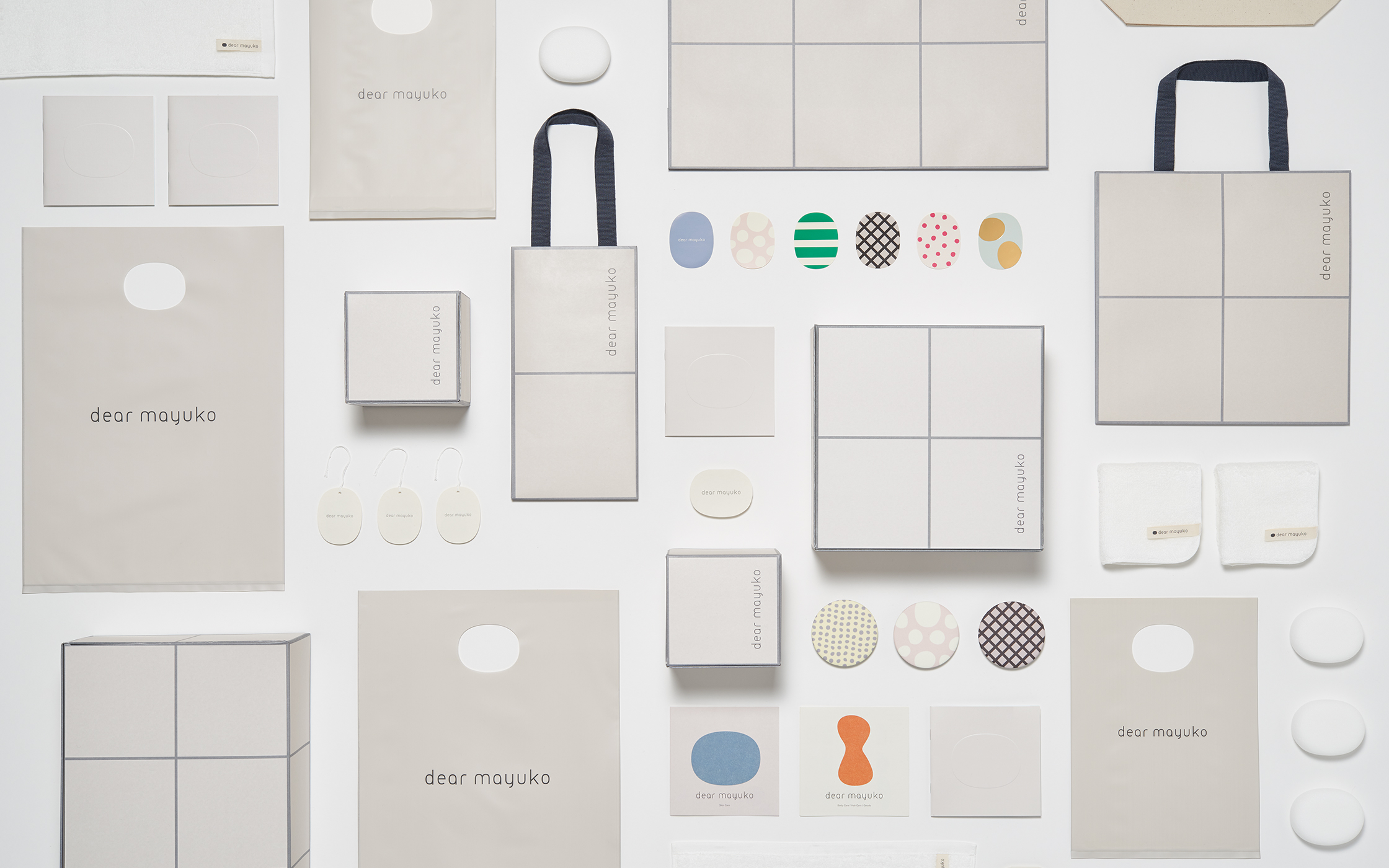 This beauty brand of innovative lifestyle ideas utilizes the natural moisturizing component sericin that is contained in cocoons.
Utilizing the "encircled" motif of the cocoons, we created a visual effect that highlights "roundness" in its various forms to represent the fluffy, bubbling, smooth-as-silk feelings that come from using these cleansing foams and shampoos. This effect was incorporated in each of the product packages.
| | |
| --- | --- |
| Client | Dear Mayuko Co., Ltd. |
| Art Director | Daikoku Daigo |
| Designer | Daikoku Daigo, Sano Mayumi, Sasaki Naoko |
| Copywriter | Kawahara Ryoko |
| Photographer | Takimoto Mikiya*, Iwasaki Kei |
| Producer | Suzuki Tatsuki, Tsuruta Yoko, Inagaki Michiko |
| Shop Designer | Oniki Koichiro* |
2016
*:Non-NDC staff
Advertising
The aerial and translucent ambience portrayed by the beautiful photographs and graphics embodies Dear Mayuko's philosophy of aspiring for an "innocent," or beautifully relaxed skin.
Movie
A video that makes the dear mayuko packaging design—composed of the brand's visual identity of round shapes based on cocoons—come alive in a pleasant way.The video expresses the concept of beauty that lasts a lifetime developed by those elements common to all of the dear mayuko products—visceral comfort and the unique ingredient Pure Sericin™.
| | |
| --- | --- |
| Client | Dear Mayuko Co., Ltd. |
| Art Director | Sano Mayumi |
| Movie Director | Shibata Daihei* |
| Copywriter | Kawahara Ryoko |
| Music | dajistudio* |
| Voice | Predawn* |
| Producer | Suzuki Tatsuki |
2018
*:Non-NDC staff
Web/App
Based on the "Encircled in Happiness" design concept of the dear mayuko beauty brand and its innovative lifestyle ideas, Nippon Design Center created a web design that presents a gentle feeling of happiness and cleanliness which encompasses the world view of these products.
With frequently updated columns and a variety of other information, the website guides customers to the dear mayuko shops and EC site.
| | |
| --- | --- |
| Client | Dear Mayuko Co., Ltd. |
| Art Director | Daikoku Daigo |
| Designer | Daikoku Daigo, Sano Mayumi, Sasaki Naoko |
| Copywriter | Kawahara Ryoko |
| Web Designer | Yokota Yasuto |
| Web Developer | Goto Takehito |
| Photographer | Takimoto Mikiya*, Iwasaki Kei |
| Producer | Suzuki Tatsuki, Tsuruta Yoko, Inagaki Michiko |
2016
*:Non-NDC staff