NIKKA COFFEY GIN / COFFEY VODKA / COFFEY GRAIN WHISKY / COFFEY MALT WHISKY
Package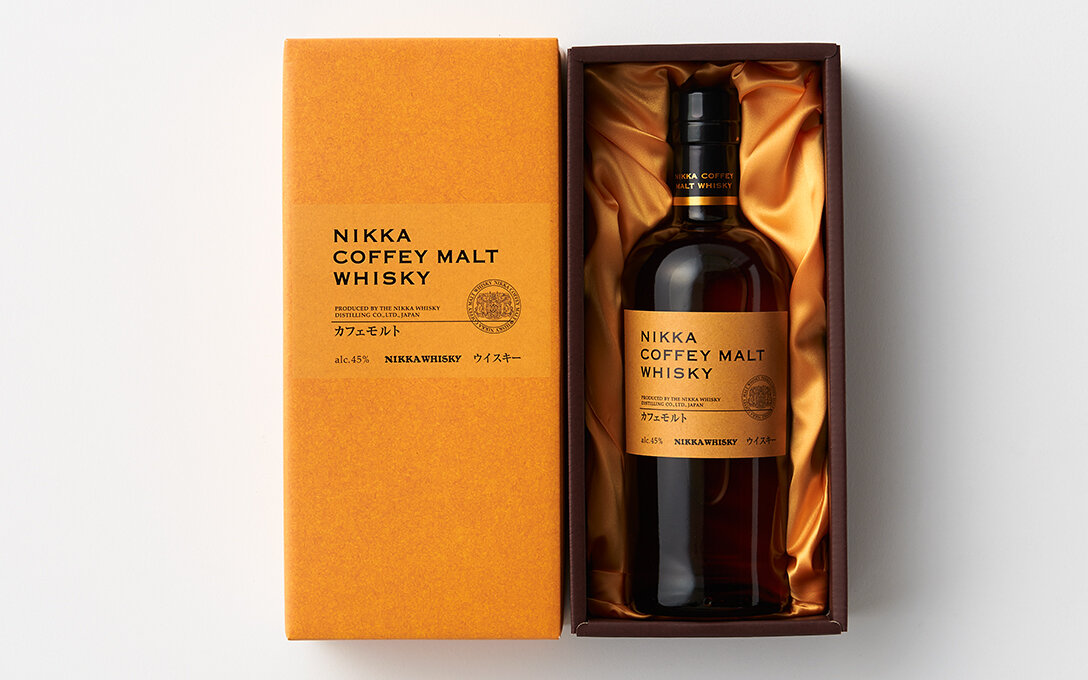 Packaging design for a new brand of Nikka domestic spirits. Coffey Gin features a shade of green as its key color, reminiscent of botanical aromas, while Coffey Vodka's key color is a shade of blue that conveys the floral sweetness derived from malts.
By allowing the illustrations of the plants to be visible through the bottle,
the designs express the fragrances and flavors unique to these spirits made using traditional manufacturing methods.
This whiskey was produced exclusively for the European market and was highly rated at competitions overseas. It is produced using a rare Coffey continuous still.
For "Coffey Grain", salmon pink was used to express an aroma suggesting vanilla or chocolate. For "Coffey Malt", a golden color expresses the intrinsic flavor and aroma of the ingredients, and the label is at once showy while also simple and modern.
| | |
| --- | --- |
| Client | Asahi Breweries, Ltd. |
| Art Director | Yoshinaga Mie |
| Designer | Yoshinaga Mie |
| Producer | Suzuki Tatsuki |
2017